Life's Entropy is a newer indie cosmetics company that has an awesome science theme. Seriously, I mean just look at these names! I geeked out hard core when I went shopping.
These are the swatches of some of the lip theories, a satin finish liquid lipstick that's similar to OCC's Lip Tars.
The full sizes retail for $8 each for 10g of product
Samples are $1.50 for 1g of product
Colors range from traditional to nontraditional so there's something for everyone
Ingredients:
Ricinus Communis (Castor) Seed Oil, Avocado Oil, Coconut Oil, Jojoba Oil, Apricot Kernal Oil, Palm Kernal Oil, Carnauba Wax, Tocopherol Acetate (Vitamin E), Kaolin Clay, Peppermint Oil |
May Contain:
D&C Red #6, D&C Red #7, D&C Red #27, FD&C Blue #1, FD&C Yellow #5, Iron Oxides, Titanium Dioxide, Mica.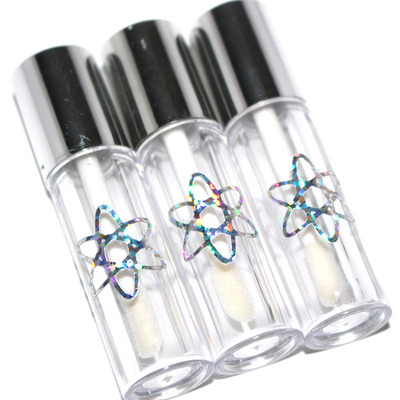 The coolest thing about LE's Lip Theories is that she also sells these mixing tubes for those who want to make their own custom blends. You can buy a 3 piece set for $5 so they're extremely reasonable.
She even sells a clear version for those who want to mix their favorite lip-safe eyeshadow or loose blush into a custom lip gloss
Swatches! (Click the images to enlarge)
Reviews of the Colors
Enzyme - ZOMG I love this shade. It's amazing. It's a very pretty natural peachy My Lips But Better
Crystal Violet - a pretty violet (stains magenta so watch out for that) that I probably wouldn't wear alone but is great for mixing with other colors (this was my free sample)
Coralation - I have a love/hate relationship with this color. I LOVE the shade in the tube. But this is a pressure sensitive color. When you apply moderate pressure it deepens and becomes a very fluorescent, hot coral. It's still pretty, it's just a bit bright for me. I do really like it though. I might wear it around the house to see if I can get used to it.
Big Bang Theory - a very pretty blue based red. This was the hardest to apply because of how dark it is so I'd recommend using a lip liner with this color. But I love the shade and it's perfect for fall!
On to the Experiments!
I decided to play around and make some new colors. I did an approximate 50/50 blend by layering them in the order that they're listed. I really like how they turned out! I'm going to pick up some full sizes and tubes and get to work making my own colors :D
Overall Thoughts
I love the idea of these liquid lipsticks. I haven't worn them except to swatch so I can't speak to their dry down process or longevity. I tried an OCC Lip Tar once and it was a patchy mess that settled into the lines of my lips. I haven't had that problem with LE's Lip Theories, so I'm really happy to try them out and see if they work for me.
I was disappointed with Coralation, but the shop warns you that it's pressure sensitive so it's not the creator's fault that I didn't read the description. I was just too excited when I saw coral. I'm a sucker for coral. It's still a lovely shade.